Sorry for the lateness of this.
Setlist: approximate
Crane Wife 3
The Island: Come and See; The Landlord's Daughter; You'll Not Feel the Drowning
The Gymnast, High Above the Ground
Yankee Bayonet
[Impromptu version of 'You are my Sunshine' and a folk song (sorry, unclear what it was) for reasons to be explained]
Crane Wife 1
As I Rise
Shankhill Butchers
O Valencia!
The Chimbly Sweep
The Perfect Crime #2
Sons & Daughters
Clementine
Reviews can also be found
here
and
here
.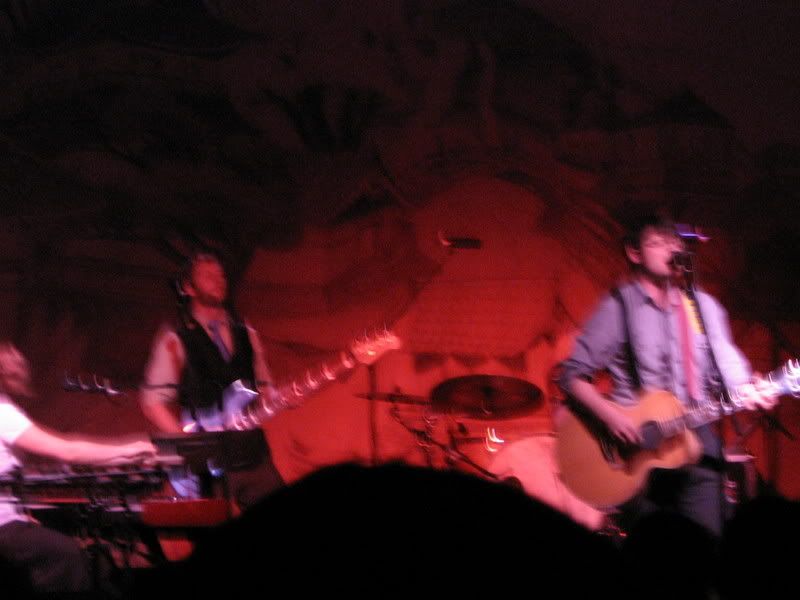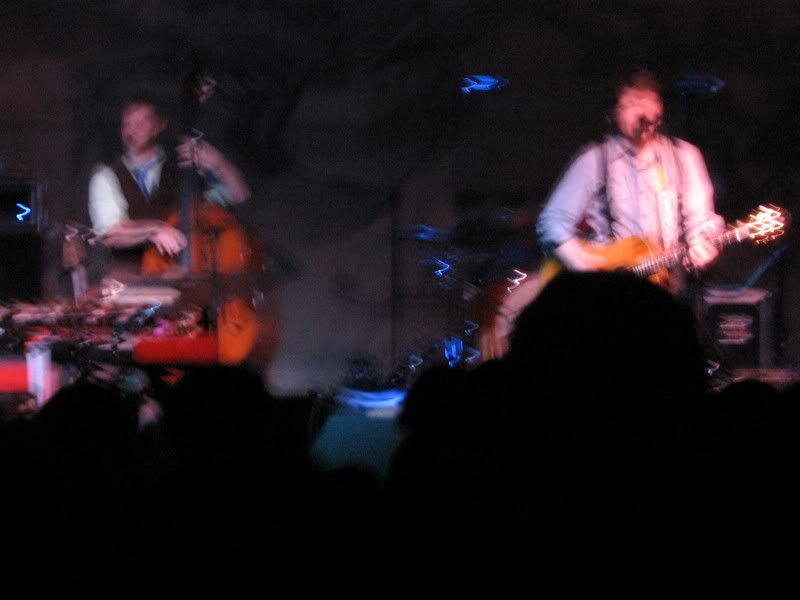 [Apologies for the awful shaky camera work here - my pixels are poorly]
Anyway, this was a rather odd gig. As
those
who were hoping to see later gigs on the tour will now know and will be grinding their teeth at, post-this gig, the tour was cancelled. You see, lead singer Colin got a bad case of the Wolverhampton curry tummy (or so it seems) and really was on struggling form for the Wolves gig. Consequently, they've subsequently pulled the tour. Methinks that they won't be back in Wolves for a while.
That's a shame since against the odds he and the band turned in a fine performance, in a gloriously intimate venue, albeit one that seemed to miss certain expectations of the audience. Many wanted material from Picareque (me: I would have died and gone to heaven if they had played something from Picaresqueties, especially either Bandit Queen or their wonderful cover of the
Joanna Newsom track Bridges and Balloons
with its invocation of
Cair Paravel
). But what they did was grand: and we did get some older tracks from Castaways and Cutouts and from Her Majesty, The Decemberists which alongside the dominant material from The Crane Wife were beautifully played and conveyed to the crowd. I still choked up at O Valencia! ("and your frame went limp in my arms") and Jenny Conlee did some seriously prog-rock gesturing as she played the keyboards with gusto.
Overall, not the grand experience we might have hoped for, but a definite confirmation of their wonderful music. Sorry EineKleineRob, especially after I think it was us who introduced you to them.